About Generation Now Asia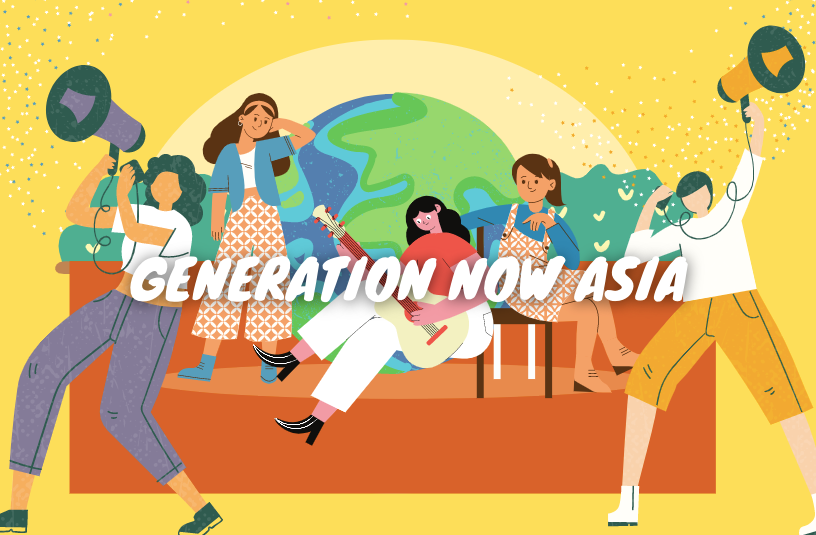 Empowering Taiwanese and Southeast Asian youth to create an extraordinary tomorrow!
讓我們賦予台灣和東南亞青年權能,攜手共創更好的明天!
---
Generation Now Asia (GNA) is dedicated to unleashing the power of youth changemakers, igniting their motivation and equipping them with the tools to tackle challenging human rights issues. We're on a mission to inspire and empower the next generation to actively shape a better future for all.
We believe that nurturing a robust regional civil society is integral to enhancing resilience. In this pursuit, we recognize the indispensable role youth and grassroots communities play in building an inclusive society that upholds values such as equality, diversity and tolerance.
With our programs focusing on skill development, capacity building and multicultural experiences,  we aim to foster connections among driven young individuals from Southeast Asia and Taiwan. Together, we encourage their collective potential to drive meaningful change and a positive impact throughout the region.
---
關於亞洲鬧世代
Generation Now Asia (GNA, 亞洲鬧世代)致力於提供人權議題知識和倡議工具給有志青年,讓青年得以發揮他們的潛能和影響力。我們的終極使命是啟迪青年人權意識並賦予有志青年實踐共好社會的相應資源。
我們深信發展出強大的區域公民社會,才能增強整體社會面對動盪多變區域政治社會變遷的韌性。因此,我們十分重視青年和草根社群在建立起尊重平等、多樣性和寬容價值的社會中所扮演的角色。
透過技能培訓、能力提升和跨文化交流計畫,我們旨在促進來自東南亞和台灣青年間的交流。我們鼓勵兩地青年合作,為該區域帶來積極的影響。