Why should Taiwan's civil society raise its focus on Southeast Asia and forge concrete collaborations?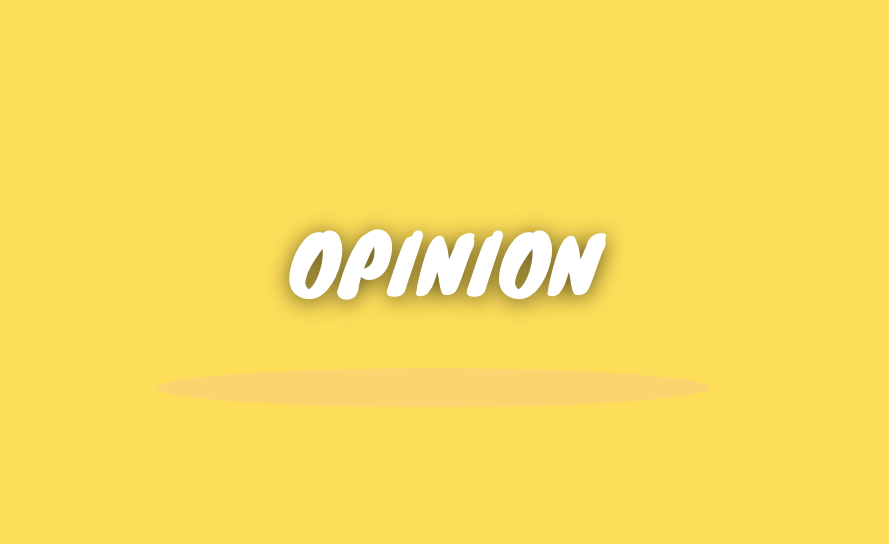 This article was originally published on Taiwan Insights The online magazine of the Taiwan Studies Programme
---
Like most once-colonised countries, Taiwan has experienced a chequered history. However, the unique part of Taiwan, which may not be so similar to the rest of the world, is that the historical remnant has resulted in its awkward (but de facto independent) status, hence making Taiwan a coveted land to China. As a result, Taiwan has been identified as the "canary in the monetary coal mine" globally when China's sharp power grows unprecedentedly.
While Taiwan gradually receives interest from all over the world, including Southeast Asia, "the world" used to signify only China and the United States to the Taiwanese government and society. Located at the crossroads of Northeast and Southeast Asia and frequently using the slogan "The Heart of Asia" in its global tourism advertisements, it had, however, rarely shared the same interests and consciousness with its southern neighbours.
This situation changed after Taiwan's third-party alternation after the Democratic Progressive Party (DPP) returned to power again in 2016. As a result, the Taiwanese government enacted the "New Southbound Policy Promotion Plan" to diversify the foreign economy and reject the excessive reliance on the single market of the past.
Seen as the core part of the Indo-Pacific strategy by the Tsai government, the New Southbound Policy set to construct common interests with Southeast Asia countries to pursue the ultimate goal of Taiwan, which is the "transition" of Taiwan's geopolitics position in terms of diplomatic, political, security and economic strategy. In this regard, the dialogues have increased more than ever before among entities including the Taiwanese governments, several semi-governmental foundations or think tanks, the Association of Southeast Asian Nations (ASEAN) and ASEAN countries bilaterally.
The New Southbound Policy has made remarkable trade, medical, education and tourism achievements. However, the development of mutual understanding and collaboration between civil societies between Taiwan and Southeast Asia is still far less than in other sectors.
This is inevitable since the growth of collaboration between sub-regional civil societies must be derived from civil society itself. Unfortunately, Taiwan's civil society lacks historical and contemporary awareness of Southeast Asia. Long absent from Southeast Asian geopolitics, Taiwanese civil society is still exploring and fostering interests and approaches to work with Southeast Asian civil societies. Nevertheless, some people question why we need to collaborate with civil society in Southeast Asia and what benefits would be for both sides. It is never an easy question for Taiwanese youths and CSOs (Civil Society Organizations) to respond to. It is crucial to promote the Taiwanese civil society's understanding of the regional and global shrinkage of civic space, which may still be unfamiliar to some Taiwanese local CSOs and NGO workers because Taiwan has a relatively stable democratic and legislative system which makes civic space shrinking less fast.
In this piece, I would love to emphasise what role Taiwan's civil society can play beyond the national policies with the state at the helm. Also, we must rethink why we need solidarity across social movements in the region. Taiwan, in particular, is under pressure but at a low ebb in social movements. Therefore, at the strategic level, it is critical for Taiwan and like-minded Southeast Asian civil societies to reach a consensus and formulate the agenda to seize this political opportunity if we try to enshrine civil society's critical role in monitoring or filling gaps left by states and businesses.
Filling Up the Gap of Certain Experience and Knowledge
The refugee crisis is one of the most critical challenges of contemporary human rights. As climate change and political crises increase, this issue becomes increasingly serious. Nonetheless, in Taiwan's context, due to political threats and historical complexity, the Taiwanese government tends to avoid making refugee laws in favour of administrative measures. For instance, how the Taiwanese government addressed the Hong Kong issue has already aroused criticism. This circumstance precludes Taiwan, a proponent of human rights, from assuming responsibility and playing a role in the region regarding refugee settlement.
In this regard, all that civil society can do is act before the government, as numerous previous examples have demonstrated. However, collaboration and sharing experiences amongst civil societies may be essential for resolving globalisation-related issues when addressing controversial issues. Just imagine, if Taiwan were to admit refugees from Southeast Asia one day, would Taiwan have this capability without the pre-existing trust and ties with civil society in Southeast Asia? One of the first things that civil society can do now is to learn through cross-border conversations and experience how to resolve contentious matters.
Information Exchange through Transnational Campaigns and Advocacies
In terms of global campaigns and advocacies, civil society's role in information exchange is important. Activists from different societies and fields could observe different perspectives and identify unique campaign applications. In this view, the function of a partnership between local and regional civil society is not replaceable.
A recent campaign between Taiwan and Myanmar demonstrates the significance of civil society conversations between Taiwan and Southeast Asia. In the Asia Telecommunications & Media Forum 2022, organised by the International Institute of Communications (IIC), the Commissioner of Taiwan's National Communications Commission (NCC) was invited and spoke at the roundtable discussing "protecting citizens and consumers" with the deputy director-general of Myanmar's Post and Telecommunications Department, which has been accused of suppressing the rights of citizens. People were astounded due to the inclusion of the Myanmar representative. According to a UK-based non-profit digital policy institute, it provided this Myanmar representative "legitimacy on the international stage" and "reputation laundering for a terrorist junta."
Ironically, a representative of a democratic country was unaware or ignorant that he was paired with a controversial representative from Myanmar's military government, which is notorious for its electronic surveillance, censorship, and internet shutdowns. Therefore, it is obvious that the government may contradict their stated values due to a lack of knowledge or information.
A Burmese activist group named Justice for Myanmar thus urged the Taiwanese government to stop reputation laundering for the terrorist junta. Nonetheless, this effort did not arouse broader awareness and resulted in subsequent actions, as both sides lacked connections and common ground. Even so, the campaign still inspired some Taiwanese activists and the Burmese community-based in Taiwan since they are aware of the potential advantages of establishing connections and solidarity with civil society in Southeast Asia.
Beyond Conventional Political Spaces and Diplomatic Reality
Within the international political structure, the government often avoids involvement in certain domestic issues and activities of other countries due to political and diplomatic realities. Furthermore, as many analyses and criticisms have demonstrated since the New Southbound Policy of Taiwan lacks human rights principles and mechanisms, civil society is irreplaceable in terms of supervision and independence.
Cross-border collaboration and monitoring are becoming increasingly crucial in the context of globalisation. However, there are merely a few successful practical cases. In recent years, human rights issues in business have become a hot topic. Collaboration between Taiwan and Vietnam demonstrates that civil society may play a vital role in criticising and restricting the government and business. In addition to polluting the environment and violating labour rights, certain military juntas or governments have used Taiwanese businesses' investments to undermine human rights and civil society. These issues require attention and monitoring by the cross-border civil society partnership.
Even domestic human rights violations may benefit from cross-border conversations and partnerships. People exchange ideas and learn from each other to address issues such as the anti-death penalty, transitional justice, information warfare, Indigenous rights, and forced eviction. Moreover, in issue-oriented networks that already exist, it is possible to make connections outside of issue-focused democratic politics and civil society.
Some Taiwanese civil society groups and participants remain reluctant to invest time and energy in establishing deeper connections with Southeast Asian civil society. However, imagine that Taiwanese society is facing the worst possible circumstances, such as a war today. Then we may be able to appreciate the importance of these connections and partnerships. Consequently, it is unavoidable to devote time, resources and practises to build interpersonal and cross-regional ties based on trust and collaboration. Therefore, a crucial move for Taiwanese civil society is to consider strengthening its linkages to the larger regional community and deepen solidarity through actual interactions.
---
Liang Liang is the founder and Executive Director of Generation Now Asia. Generation Now Asia is a Taiwan-based youth organisation aiming to connect Taiwanese civil society with like-minded partners in Southeast Asia.
This article was published as part of a special issue on Conversations between Taiwan and Southeast Asia.